Guitars
Standard Series
The Standard Series features either a mahogany or a roasted alder body and a maple top, a combination known for its even frequency response.
No matter what music, the K'mo Standard Series will certainly deliver.
Customize the basic models to your need by changing the pickup combination,adding a tremolo or a hollow Body with f-holes.
Models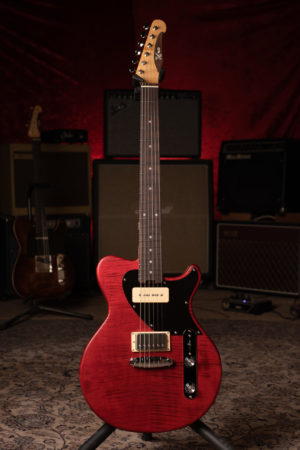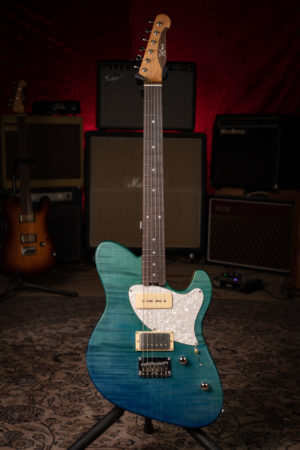 RAW Series
The RAW Series delivers exactly that:RAW power.
The Swamp Ash Body brings more aggressive tones than the Standard Series.
A very thin open pore finish leaves the beautiful grain structure of Swamp Ash visible.
Models
Special
A  classic design, inspired by the early days of the electric guitar.
Familiar shapes combined in a refreshing mix, it's straight design speaks the language of rock'n'roll.
The alder body ensures a very even frequency response, just perfect for the bark of our handmade P90 pickups.
The bolt on roasted maple neck adds the right amount of snap, while the Graph Tech wraparound bridge is just as comfortable as it gets.
Our Special Series is a stripped down rock´n´roll workhorse. We don't offer options on this model in order to keep it absolutely affordable. But we will offer special runs of different body woods from time to time, so keep updated.
Models